Yukon copper mine shut down amid environmental scrutiny
6 min read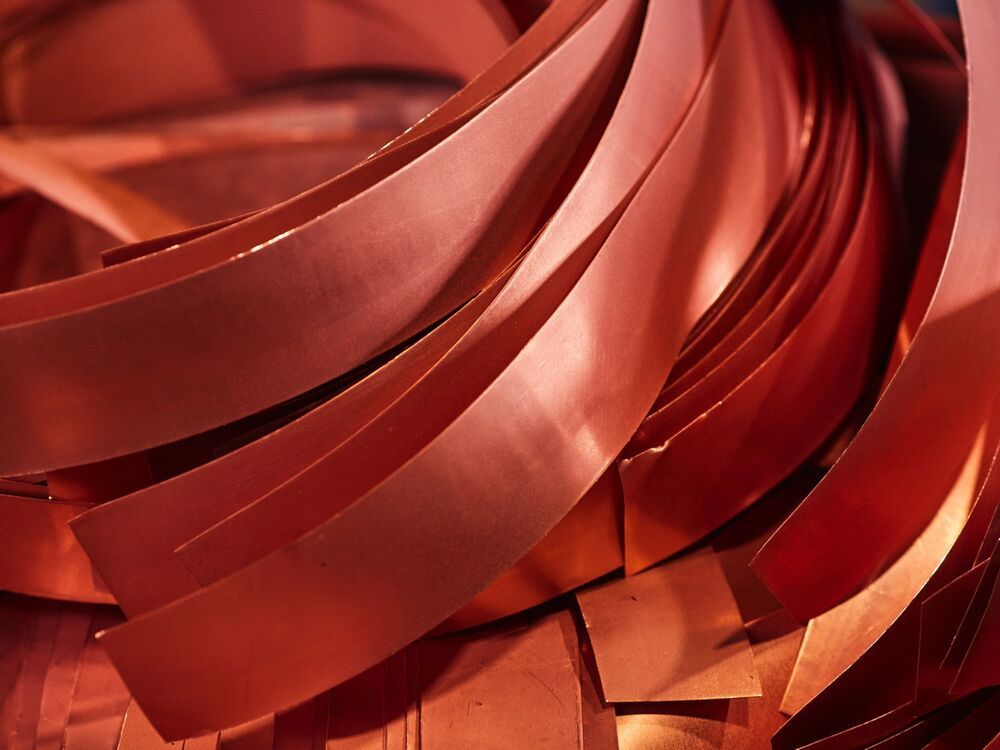 Mining minister says shutdown a reminder the energy transition won't be successful if miners don't adhere to ESG
Get the latest from Naimul Karim straight to your inbox
Article content
The shutdown of a small copper mine in Yukon this week is a reminder that the energy transition away from fossil fuels won't be successful if miners don't adhere to environmental, social and governance (ESG) targets, the territory's mining minister said.
Article content
Whitehorse-based Minto Metals Corp., which ran the Minto mine within the Selkirk First Nation's territory in central Yukon, announced on May 13 that it was ceasing operations at the mine, which has produced about 500 million pounds of copper since 2007.
Article content
The company said it faced a "challenging and disappointing first quarter" this year, in which copper production declined. It also faced scrutiny from the Yukon government regarding its water treatment plans and owed royalty payments to the Selkirk First Nation, Yukon's energy and mines minister John Streicker said in an interview.
In a statement on May 13, Minto Metals chief executive Chris Stewart said the decision to cease operations was "extremely difficult," but the company was acting responsibly to avoid "any damage" to the environment.
Article content
Soon after the announcement of the shutdown, authorities from the Yukon government took control of the mine. Mining operations have stopped, but the government is working to ensure the mine doesn't become an environment liability by continuing the water treatment process and taking steps to ensure no overflow of mine waste.
"Mines are critical and it's critical that we get mining right," Streicker said. "Whenever you have environmental risk or environmental degradation, the public loses faith in mining. So, it's important that we prioritize the environment."
Demand for metals such as copper and lithium have increased in recent years given their necessity in electricity-related infrastructure and batteries used in electric vehicles. The mining industry is on the hunt to find more deposits that produce these metals since there is an immense shortage as the world looks for ways to meet its climate goals. Larger mining companies such as Glencore PLC, Barrick Gold Corp. and Newmont Corp. have all been involved in either takeover bids or extended exploration this year in an effort to add copper deposits to their portfolios.
Article content
The federal government's critical minerals strategy, released in December, listed copper as one of the top six critical minerals, along with lithium, graphite, nickel, cobalt and rare earth elements.
The Minto mine is a relatively small producer of copper and its shutdown isn't likely to impact Canada's overall production. Still, Streicker believes the mine has the potential to run for several more years.
"In terms of the resource that has been identified, there is still quite a bit of copper that's there," he said. "It's high grade and they have been doing testing nearby and they believe that there is more that is yet to be identified. I think there is potential."
The minister said Minto had provided the Yukon government with a financial security of about $75 million. The security is given by mine owners for the costs of reclaiming or closing a mine site. However, when the mine was reassessed, the government saw increased risk around water treatment, and asked for around $17 million in additional security.
Article content
Since Minto wasn't able to come up with the extra security, the miner was put under "heavier scrutiny" and the government worked directly with Minto on water treatment prior to the mine's shutdown, the minister said.
"A month ago we issued a direction about what we want to do in order to protect water treatment," Streicker said. "Each spring, the snow will melt and water will come into the water tailings (mine waste) facility. So, we issued a direction to them about how to make sure that they did not get into an overflow situation."
The government will control the mine until mining resumes, but it's not certain when that might happen.
Newmont set to become a major player in Canadian mining

Barrick CEO troubled by response to Glencore's Teck bid

Teck cancels split, but prized copper assets in high demand
Minto's shares were suspended from the TSX Venture Exchange on May 18 and all members of the company's board of directors resigned this week. The company said it is in contact with stakeholders regarding "strategic alternatives."
• Email: [email protected] | Twitter: naimonthefield